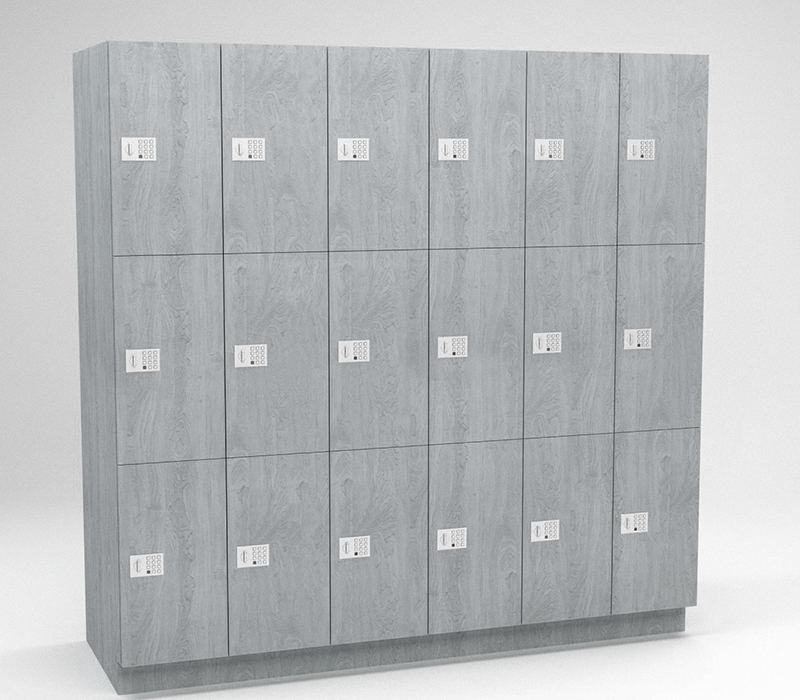 3 Tier Lockers
PRODUCT DESCRIPTION
CS lockers open up a new generation of locker rooms. 3 Tier Lockers Supplier in Hyderabad, Telangana, India A world of ultra-modern and exceptionally smart storage solutions made using CWP compact laminates.
Brilliant designed and widely durable, they are suitable for high humidity areas 3 Tier Lockers Wholesaler such as fitness clubs, sauna rooms, swimming pools, retail environments and sports centers.
Available in a wide range of styles, sizes, configurations and colors to achieve a perfect match with your services and interior designs. These systems are extra-tough, environment-friendly, easy to install and even easier to use.
What's more, they come with unique Anti-bacterial property that makes them a superb choice for hygiene concern areas.
Made using Anti-bacterial compact laminates (3mm to 9mm)
Made using heavy duty Stainless Steel channel
Provision of 3 locking systems

(1) Customer lock (2) Inbuilt lock (3) Keyless lock
Comes with an option of different base mechanism

(1) Stainless Steel leg base (2) Compact Laminates base (3) Concrete base
Indicator Lock Set