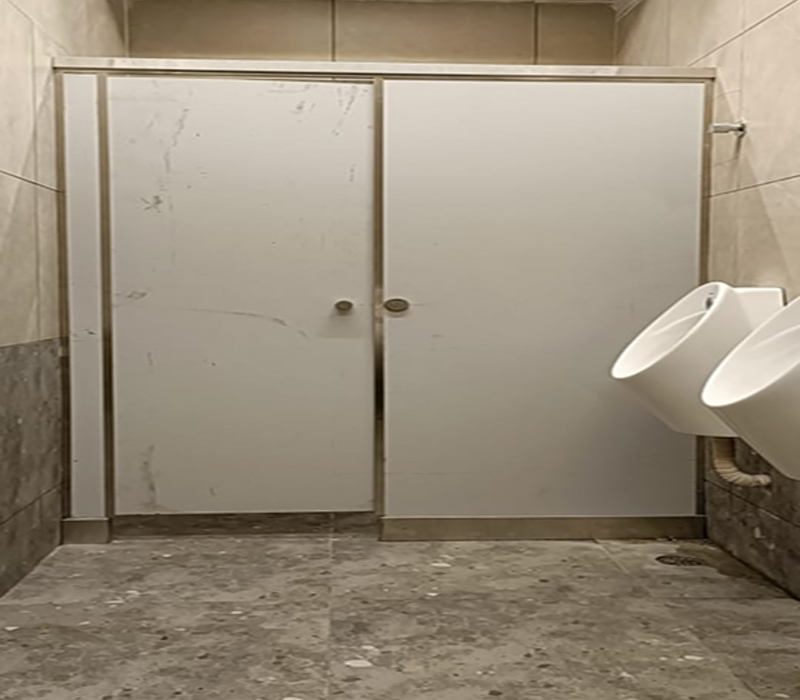 CS Droopy
PRODUCT DESCRIPTION
CS Droopy Wholesaler are tailor-made for restrooms. CS Droopy Manufactures in Hyderabad, Telangana, India cubicles have a clear floor concept which is very friendly as far as the maintenance is concerned. These cubicles can be easily installed due to their contemporary designs. Their floater concept gives them a natural yet classic touch. To enhance the exquisiteness, all doors are 12 mm or 18mm thick and their stainless steel hardware fittings make these cubicles highly durable and longlasting. These cubicles are recommended for commercial complexes, sports clubs and gyms etc.
Stainless Steel Top Rail in SS finish
Alloy Privacy Indicator
Clear Floor Concept
Alloy Privacy Thumb Turn
Hardware Fixing Details
The aluminum hollow D shape Toprail (Grade- 6063 T-6) is first held to the concrete wall on both ends by MS 'L' angel which is fixed onto the wall with stainless steel screws. The front pilaster are fixed into the Toprail with stainless steel screw insert on the back side on Toprail, the SS U-Channel are attached with the divider panel to the wall as well as the mid panel. There is ground clearance of 150mm.