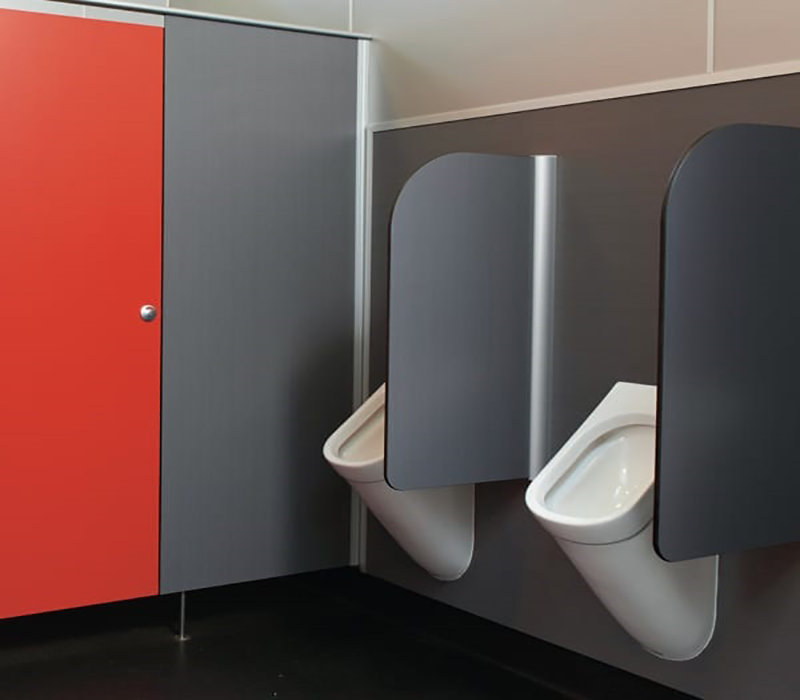 HPL Board UMP
PRODUCT DESCRIPTION
HPL Board UMP Manufactured in Hyderabad, Telangana, India Give a new meaning to your restroom space with vibrant coloured Privy Divider Panel Laminates (urinal partition) coupled with rust resistant stainless steel fittings. HPL Board UMP Distributor Composed with superior product features to provide greater privacy and hygiene to the users. The urinal partition are manufactured using 12 mm or 18mm thick Compact Laminates, in accordance to IS-0002046- 199/BSEN-438(1)-91. Further its product composition consists of one undivided piece, chamfered edges with no joints in between which provides a cleaner space. Equipped with the comprehensive series of conventional designs, Privy Divider Panels are available I exciting colours and shapes and promises to give your restroom space an exquisite yet organised look.
Hardware Fixing Details
Stainless steel L-clamps hardware fittings along with SU-304 screws are used to fix the urinal partitions on the wall.